Three students from the University of North Carolina at Chapel Hill were selected as recipients of the 2017 William D. Weir Honors Fellowship in Asian Studies, a program designed for students who have started their Chinese language journey and would like to develop advanced working language skills.
Second-year students Brooke Fisher and Lee Mook and third-year student Quade Robinson will join the ranks of Carolina students and alumni who have been awarded the prestigious Weir Fellowship during the program's ten years. Recipients spend the spring semester in Beijing for intensive language study at the CET Chinese Language Center. They then devote eight weeks during the summer to an unpaid internship in either Beijing or Shanghai based at the CET Shanghai Program center. Internships are available to match a broad range of student interests, from law and business to the arts, journalism, and health and human services.

The William D. Weir Honors Fellowships in Asian Studies were established in 1995 by Peter Boneparth '80 and Heather Weir Boneparth '80, to honor Heather's late father, William Donald Weir. He was a graduate of the U.S. Naval Academy and spent much of his career at the State Department Arms Control and Disarmament Agency engaged in the SALT-START talks.  The fellowship was conceived while Peter was serving as the CEO of the Jones Apparel Group and recognized the difficulty his company was having creating lasting business relationships with partners in China. He came to believe the long-term, sustainable success between the two countries would be predicated on many more U.S. citizens immersing themselves in the language and culture of China.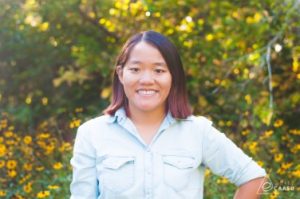 Brooke Fisher, class of 2019, is from Weaverville, NC and is majoring in Journalism and Global Studies, with a minor in Chinese. Brooke is excited to be studying in China for seven months, returning back to the place of her birth. She is interested in learning about the media outlets in China and how they've changed over the years. Brooke hopes to learn through a journalism internship how China's rich culture blends with today's technology. She is also looking forward to expanding her knowledge of the Chinese language, history, and culture.
Lee Mook, class of 2019, is from Chapel Hill, NC and is majoring in Business and Chinese. He is passionate about sustainable energy, education, and foreign languages. As one of UNC's Campus Y Global Gap Year fellows Mook had the chance to work and study abroad in Nicaragua, Costa Rica, and China. His experience working abroad convinced him that he wanted to pursue a career in international development. His dream is to work between Chinese, American, and Latin American businesses to promote international sustainable energy development. During his time in China, he hopes to gain a professional proficiency in Chinese, and looks forward to exploring the inner mechanisms of Chinese business culture and Chinese energy policy.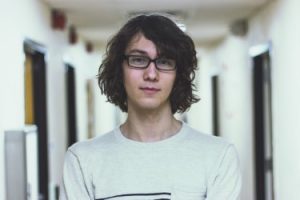 Quade Robinson, class of 2019, is from Midland, NC and is majoring in Interdisciplinary Studies and Asian Studies with a minor in Comparative Literature. His academic career shows his commitment to studying the language and culture of both China and Japan. He received the Foreign Language and Area Studies Fellowship to study Japanese abroad in 2015, and declared an interdisciplinary studies major on the topic of the Modernist movements in Chinese and Japanese film and literature. With the Weir Fellowship's support, Robinson hopes to flesh out his Mandarin knowledge and utilize his language skills with an internship involving translation or interpretation.
William D. Weir Honors Fellowships in Asian Studies offer Carolina undergraduates a unique opportunity to develop their language skills and gain practical, independent work experience in China. The fellowship is open to all UNC-CH undergraduates with at least second-year, or sophomore, status, a 3.2 GPA or higher, and at least three semesters of Chinese language.
The Fellowship covers much of the program expenses, including CET program fees, airfare, housing, textbooks, excursions, and medical insurance. Students contribute the equivalent of UNC tuition for one semester and cover their food and personal expenses.
Read more about the Weir Fellowships on the program's website.