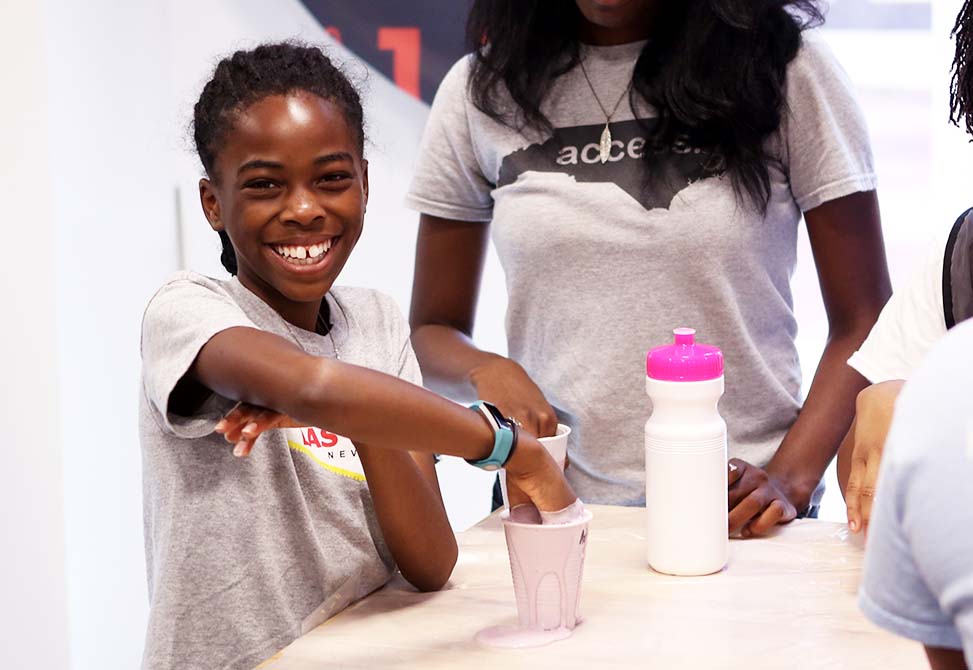 Recently, BeAM at Murray Hall welcomed two groups of girls from Healthy Girls Save the World (HGSW). This organization focuses on inspiring girls to be joyful, healthy and confident using a fun, experience-based curriculum, which partners with universities and colleges to promote health and women's empowerment. HGSW mobilizes university students to take resources available to them on a college campus and transform them into programming for girls in the surrounding community.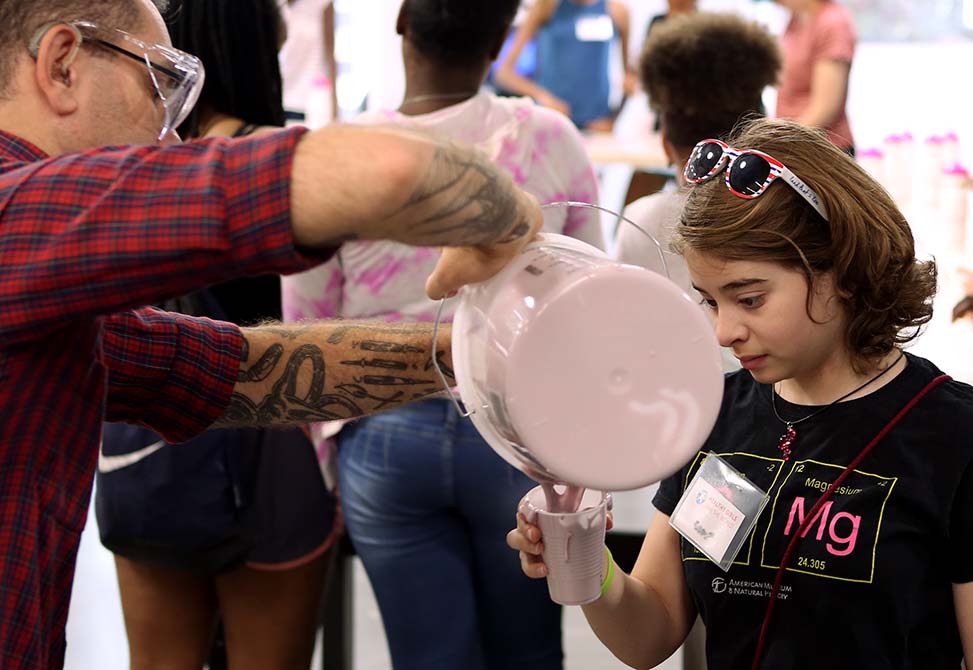 The girls spent time with us learning how to create molds, using Alginate, into which they put fingers or hands, creating a mold as the compound hardened. Having created the mold, the girls then had the staff pour resin into it, which after setting and removal of the mold, created a perfect replica of the fingers they had stuck in the original mold material.
HGSW believe that every girl deserves a positive space in her community where she is encouraged to learn what it means to be healthy on the inside and out, as well as given the resources to do so. The HGSW team works to organize low-cost events on the UNC Chapel Hill campus that foster the development of healthy habits related to proper nutrition, physical activity, and overall healthy lifestyles for girls.
Innovation and collaboration are the heartbeat of academic life on a college campus, and it is HGSW's effort to maximize the potential of these forces that makes the organization distinctively sustainable. The successes of their past events have demonstrated that these invaluable resources are all readily available for the benefit of local girls at little to no cost, but require the creative organization and partnerships that HGSW continues to develop on a daily basis.
BeAM (Be a Maker) is a network of makerspaces at UNC, which encourages and supports the making of physical objects for education, research, entrepreneurship and recreation by students, faculty and staff.