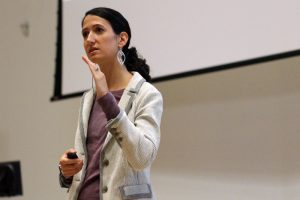 More than 45 Carolina faculty members will give "lightning" five-minute talks or discuss posters about their work in improvement science at a campuswide symposium on May 19.
The event – "Toward a Carolina Improvement Science Initiative: A Lighting Symposium" – brings together Carolina faculty, staff, and graduate students who are working on improvement at scale.
Kelly Hogan, assistant dean of instructional innovation in the College of Arts & Sciences and director of the Quality Enhancement Plan (QEP), and Viji Sathy, senior lecturer in the department of psychology and neuroscience, are among the speakers.
The event will be held at the George Watts Hill Alumni Center, from 8:30 a.m. to 3:30 p.m. The registration deadline is Monday, May 15.
The symposium aims to identify expertise in improvement science and its close cousins – design experimentation, quality improvement, and implementation science. Presenters will describe research and interventions intended to foster improved results in research, teaching, and development in healthcare, education, social work, business and beyond.
Projects being presented address a diverse set of challenges faced by North Carolinians, such as the achievement gap between low-income students and those who are better off, the shortage of living-wage jobs in the state's rural communities, and disparities in health outcomes.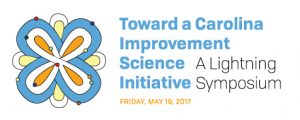 Organizers seek to explore issues involving what improvement efforts work, for whom, and under what conditions, the approaches help to merge the power of rigorous research with systems thinking, design principles, innovation prototyping, and rapid-cycle testing to improve organizational decision-making and optimize outcomes.
Following the symposium, organizers hope the symposium serves as the start of a hub of activity with resources to facilitate cross-disciplinary teams at Carolina to develop education and training programs in improvement science, pursue external funding opportunities, design and test improvement tools and modalities, and conduct impactful research that has transformative potential for improvement at scale.
The event is designed as a "lightning symposium" with short-form presentations limited to five minutes. An interactive poster session also will be held.
The event is co-sponsored by the College of Arts & Sciences, Eshelman School of Pharmacy, Gillings School of Global Public Health, Kenan-Flagler Business School, School of Dentistry, School of Education, School of Medicine, School of Nursing, and School of Social Work.
More information, including a schedule of presenters and a registration link, may be found at the Symposium website: https://cisils.web.unc.edu.