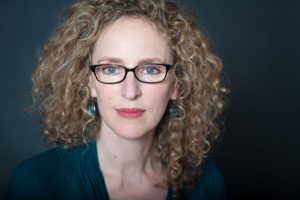 The world premiere of "Draw the Circle," written and performed by Mashuq Mushtaq Deen and directed by Chay Yew, will lead off PlayMakers Repertory Company's 2016-2017 season. The play is part of the theater's topic-driven, PRC2 second-stage series in which each performance is followed by artist-audience discussions.
The addition of "Draw the Circle" completes the new season lineup for PlayMakers, the professional theater in residence at the University of North Carolina at Chapel Hill, which was announced earlier this spring. The one-man show will be presented Aug. 24-28 as the first play in the PRC2 series, joining "De Profundis" (Jan. 11-15, 2017) and "Mr. Joy" (April 26-30, 2017).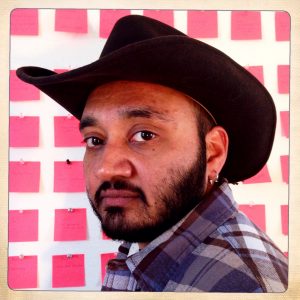 "Draw the Circle" is the funny and moving story of a bewildered, immigrant Muslim family who must come to terms with their daughter transitioning from one gender to another. The play is a unique and personal look at universal themes of family, the quest for understanding and one woman's commitment to unconditional love. It has been described as an "effortless blend of comedy and intense intimacy" (Stephen Shelley, artistic director of Brooklyn's BEAT Festival).
Deen, an award-winning actor/playwright, has been described as "an artist whose work reflects and imagines the national cultural identity." New York Theatre Workshop (NYTW) named him a 2050 Fellow and his plays have been produced and/or developed by New Dramatists, The Public Theater, NYTW, InterAct Theatre, Page 73, Ma-Yi Theater Company, Hemispheric Institute of Performance and Politics, BEAT Festival and Berkshire Fringe, as well as colleges and universities across the country.
"In a series devoted to opening dialogue about the important issues of our time, I could not be more thrilled to have Deen's 'Draw the Circle' exposing and exploring the very human dilemma at the heart of the hot-button issue of transgender rights and inclusivity," said PlayMakers Producing Artistic Director Vivienne Benesch. "This compassionate look at a family's struggle with their child's gender transition will be followed each night by a facilitated discussion with our audience, Deen, and various scholars, community leaders, politicians and trans artists."
Describing his eagerness to perform at PlayMakers, Deen quoted the poem that inspired the title of his play, "Edwin Markham wrote, 'He drew the circle that shut me out, heretic, rebel, thing to flout. But Love and I had the wit to win: We drew a circle and took him in!'"
Deen went on to add, "I cannot wait to come to the beautiful state of North Carolina, and if I have to draw a circle around the whole, entire state, I'll be glad to do it."
"Draw the Circle" will be performed at 7:30 p.m. nightly and 2 p.m. on Aug. 28 in the Elizabeth Price Kenan Theatre in the Center for Dramatic Art on Country Club Road. Tickets are currently available as part of the theater's new season subscription packages. For more information, call the PlayMakers box office at (919) 962-7529 or visit www.playmakersrep.org.