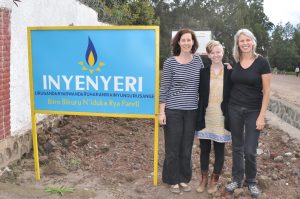 Public policy professors Ashu Handa and Pam Jagger in UNC's College of Arts and Sciences have received a $2.5 million National Institute of Environmental Health Sciences grant to fight a very serious, but understudied health problem in sub-Saharan Africa. Exposure to cookstove smoke from burning fuels such as wood and charcoal is the largest risk factor for disease and death in Rwanda.
Think of the health impact this way: The smoke from cooking with a three-stone fire or charcoal stove exceeds the toxicity of smoking hundreds of cigarettes per day. Women and children are the most affected, because cooking and fuel collection remain largely their responsibility.
The duo teamed up with Megan Strickland, a 2011 public policy graduate, to write the grant proposal. Until November 2014, Strickland worked for Inyenyeri, a company based in Gisenyi, Rwanda, that leases high-tech, energy-efficient cookstoves at an affordable cost of $7 per year to urban customers who agree to buy the company's clean biomass fuel pellets. Rural customers can use the stove for free in exchange for collecting the raw materials used to manufacture the fuel pellets.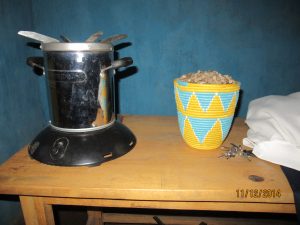 "The bottom line is it's very hard to get people to change their cooking behavior," Jagger said. "We are trying to understand what motivates adoption of the cookstoves. … Changing behavior has both benefits and costs."
Inyenyeri, Strickland said, is a Kinyarwanda word that means "star" or "shining light."
"Colloquially, it can also mean a role model for someone to look up to," said Strickland, who is originally from Little Rock, Ark. "Inyenyeri wants to establish itself as a model for others to replicate across the globe."
That idea of replication, of being able to take the company's business model to scale, is what excites Handa and Jagger.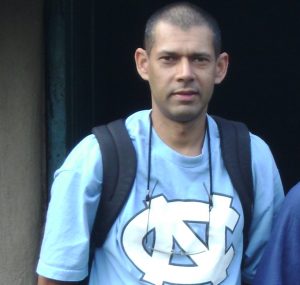 On a surprise visit to UNC's public policy department in early 2012, Strickland proposed a crazy idea to her former professors: Would they be willing to evaluate whether these clean cookstoves were making a difference in the health of people who agree to use them? Would they be willing to closely examine Inyenyeri's work?
Their grant proposal was funded in July 2014 by the NIEHS, part of the National Institutes of Health. Working with professors Leena Nylander-French and Karin Yeatts from the UNC Gillings School of Global Public Health, Handa and Jagger will evaluate the impact of Inyeneyri's initiative on exposure to three things: airborne contaminants, individual health and household welfare.
Handa, who is on leave from UNC while working for UNICEF in Italy until summer 2015, has been increasingly involved in large-scale social programs that address poverty and human development.
"Over the years, I've come to appreciate that understanding human behavior and how to change it requires a holistic and multidisciplinary approach," he said. "Inyenyeri's model could really be a breakthrough in terms of making cookstoves widely available to the poor."
Jagger spent last year in Malawi researching the same issue: conducting socioeconomic, health and air quality assessments regarding cookstove use.
"Part of the reason it's such a big issue in sub-Saharan Africa is because there are multiple respiratory impacts — pneumonia, chronic bronchitis, emphysema and asthma," she said. "Then there are other health concerns like cancer, burns and eye problems."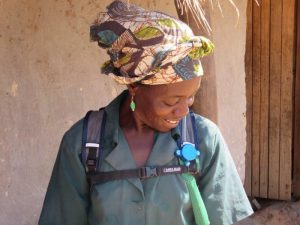 She will use what she has learned in Malawi to enhance the team's research in Rwanda. She took a fall trip to Rwanda to lay the groundwork for the project.
Ipsita Das, a second-year Ph.D. student in public policy who has also studied cookstove use in India, worked with Jagger on the Malawi study and will assist the team in Rwanda.
"Despite touted triple benefits — better health, forest preservation and emissions reduction — of using the improved fuels and cookstoves, their uptake and continuous use in developing countries has been very low," Das added.
Handa said the opportunity to work with a former student to develop the project has been very rewarding.
"We spend a lot of time in my public policy development class discussing real-world interventions to alleviate poverty and improve health," he said. "Megan has been living what we talked about in class. This is a dream scenario for any college professor."
Strickland added that the research study would not be possible without the connections she made while a student at UNC.
"How lucky is it that it just so happens that two of my former professors are among the world's leading experts in this field?" she said.
Learn more about the health dangers of chronic exposure to cookstove smoke.
—     By Kim Weaver Spurr '88