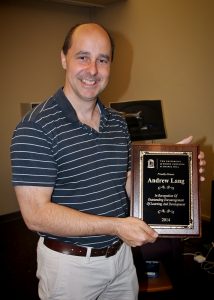 Each year two UNC managers from across campus are selected to receive special recognition for going above and beyond the requirements of their job descriptions. These outstanding managers serve as role models for others.
Andy Lang, director of the Office of Arts and Sciences Information Services, has received the Outstanding Encouragement of Learning and Development (OELD) Award from the Office of Human Resources, and Sandy Staley, department manager for the department of philosophy, has received the Manager of the Year Award from the University Managers Association (UMA). Lang and Staley, who are both in the College of Arts and Sciences, were honored at the UMA annual meeting on May 21 in Hyde Hall.
Lang
The OELD Award, which was created in 2004 as a result of the Chancellor's Task Force for a Better Workplace, recognizes a supervisor or manager who facilitates employee professional development. Candidates are nominated by their managers, peers and direct reports.
Several of the people who report to Lang provided glowing endorsements of his impact on their professional lives.
"Andy welcomes ambition and initiative, guiding us to expand and grow our roles to better serve the University," one person said, adding that Lang had promoted a spirit of ongoing leadership development throughout the organization. "He shows overwhelming and limitless dedication to the staff and to our continued learning."
Co-workers describe Lang as dedicated, smart, energetic, professional and fully invested in the development of his staff.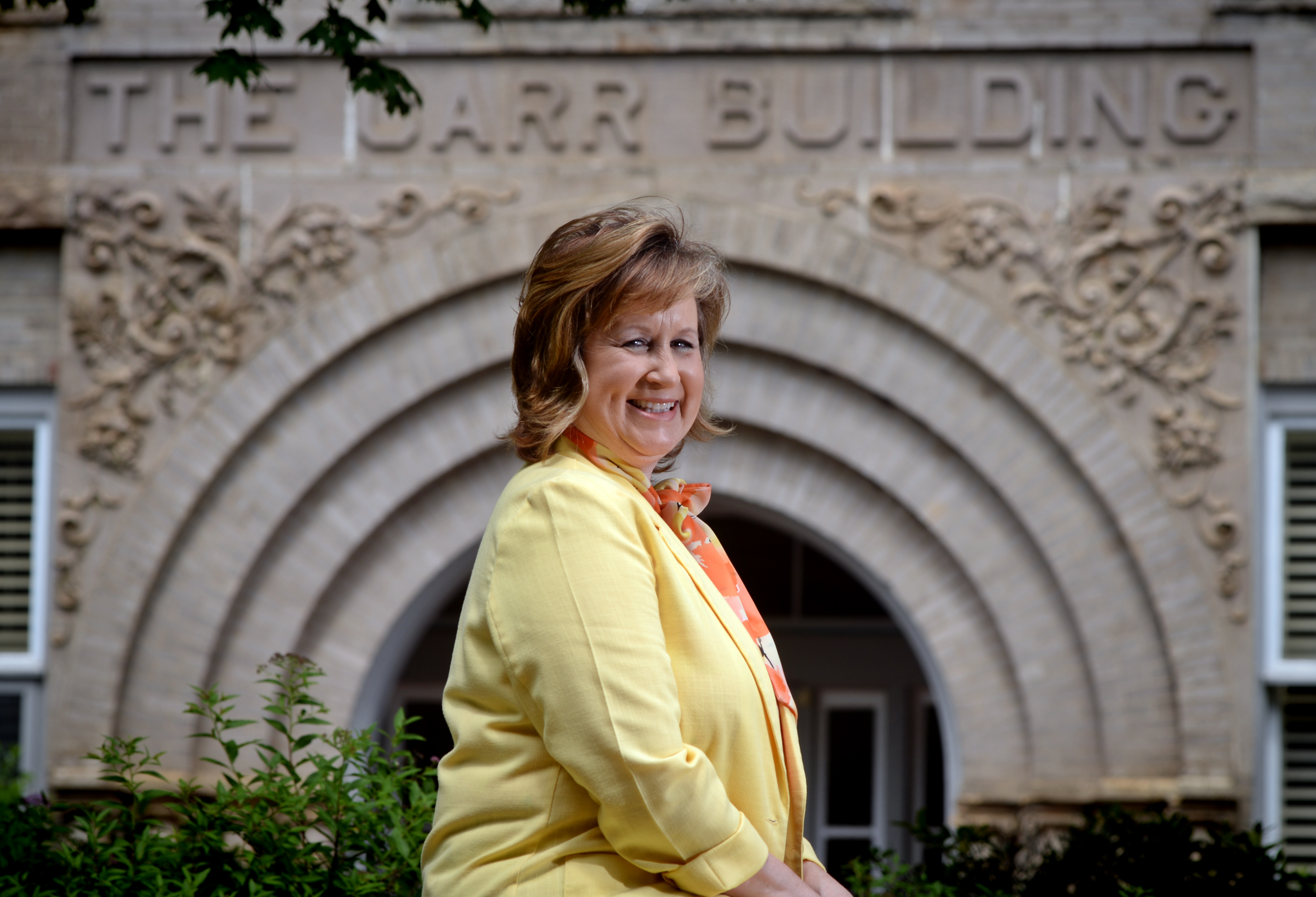 Staley
The Manager of the Year Award recognizes an individual's University career accomplishments, both within and beyond normal job responsibilities, and often is based on a significant contribution the person has made to the University.
Staley was nominated by her department chair and the department's student services coordinator, both of whom spoke about her good humor and professionalism in the face of daunting administrative challenges.
"Sandy has displayed energy, resourcefulness and calmness when managing and mentoring staff, seeming to know just the right approach to take with people to get the work done," her nominators said. In addition to Staley's competence, nearly everyone in the department has commented on her positive influence on the organization's culture and atmosphere, they added.