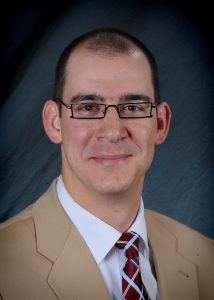 ESPN analyst and former NFL player Merril Hoge will speak at a March symposium on how to recognize, manage and prevent serious head injuries among high school and college athletes. The event will be held March 8-9 at the University of North Carolina at Chapel Hill.
Hoge, who will speak March 9 at 1:45 p.m., played for the Pittsburgh Steelers (1987-1993) and the Chicago Bears (1993-1994) before being forced to retire early due to post-concussion syndrome. At the time of his retirement, Hoge had the longest consecutive playing streak in the NFL.
The Second Matthew Gfeller Sport-Related Neurotrauma Symposium will bring in top experts from around the country to provide physicians, athletic trainers and therapists, and other health care professionals with the latest information about sports-related neurotraumatic injuries, especially brain injuries, concussions and cervical spine injuries. There will be sessions highlighting management strategies specific for youth sports, family practice facilities and the military, among others.
The symposium will be held in the Blue Zone at the Loudermilk Center for Excellence at Kenan Football Stadium. To register, visit http://tbicenter.unc.edu/MAG_Center/symposium.html.
"The fundamental purpose of the Matthew Gfeller Neurotrauma Symposium is to have some of the nation's neurotrauma experts boil down the latest evidence-based science and present it in a way that is clinically meaningful to the clinicians who are on the front lines of these injuries," said symposium co-chair Jason Mihalik, assistant professor in the exercise and sport science department in UNC's College of Arts and Sciences.
Mihalik also is co-director, along with Kevin Guskiewicz, of the Matthew Gfeller Sport-Related Traumatic Brain Injury Center at UNC. The research center was named after a Winston-Salem high school athlete who died from a traumatic brain injury in 2008 after suffering a severe helmet-to-helmet collision during a football game. Matthew's parents, Bob and Lisa Gfeller, will speak March 9 at 8:15 a.m.
Major presenters and their topics include:
Guskiewicz, UNC Kenan Distinguished Professor of Exercise and Sport Science and 2011 MacArthur Fellow: "Neurotrauma: Engaging research to affect clinical care."
Christopher Giza, professor of pediatric neurology and neurosurgery at the UCLA School of Medicine: "Top 10: What we do and do not know about concussions."
Gerard A. Gioia, a UNC graduate, and chief of Pediatric Neuropsychology at Children's National Medical Center in Rockville, Md.: "Special considerations for youth athletes."
Lt. Col. James H. Lynch, a primary care sports medicine physician for the U.S. Army Special Operations Command at Fort Bragg: "Traumatic brain injury: A military special operations perspective."
Robert C. Cantu, clinical professor of neurosurgery and co-director of the Center for the Study of Traumatic Encephalopathy at the Boston University School of Medicine: "Are professional sports athletes different from the rest?"