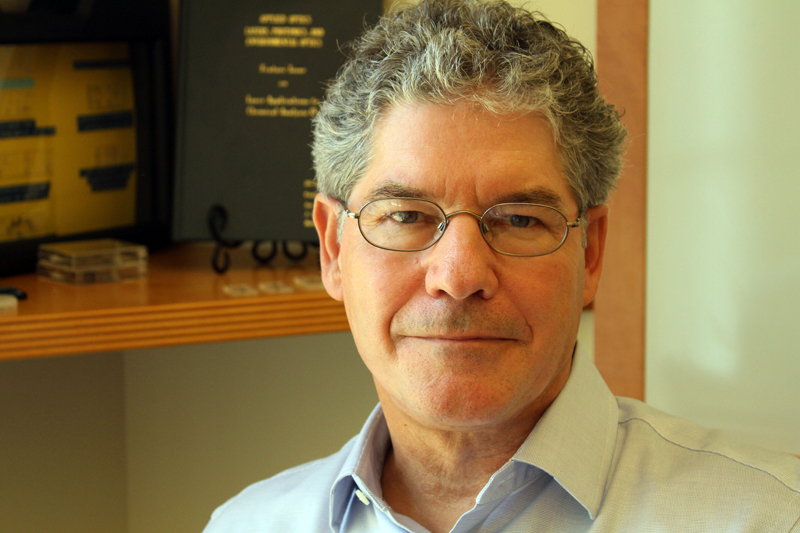 UNC chemist Michael Ramsey has won an award for outstanding contributions to the fields of separation science and technology.
Ramsey, the Minnie N. Goldby Distinguished Professor of Chemistry, will receive the 2012 CASSS Award given by the California Separation Science Society at a ceremony in November.
Headquartered in Emeryville, Calif., CASSS is a nonprofit professional scientific society made up of more than 4,000 industry, academic and public sector professionals. CASSS membership includes scientists from more than 30 nations and nearly every continent.
Chromatography is the collective term for a family of laboratory techniques for the separation of mixtures. It involves passing a mixture dissolved in a "mobile phase" through a stationary phase, which separates the analyte to be measured from other molecules in the mixture and allows it to be isolated.
Ramsey also is a member of the faculty in the department of biomedical engineering and the Carolina Center for Genome Sciences and a member of the Institute of Advanced Materials, Nanoscience and Technology and the Institute for Nanomedicine. He is the director of the UNC Center for Biomedical Microtechnologies, a center focused on fostering collaborations between medical researchers or clinicians and developers of microtechnologies for enhancing access to biological information.
He is a fellow of the Optical Society of America, the American Institute for Medical and Biological Engineering and the American Chemical Society. He is the sole scientific founder of Caliper Technologies, later renamed Caliper Life Sciences and acquired by PerkinElmer in 2011. Caliper is the leading commercial supplier of microfluidic technologies — tools primarily used in the pharmaceutical and biotechnology industries.