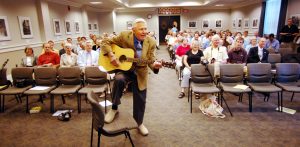 While millions of fans worldwide remember the late Andy Griffith '49 as a beloved TV icon, a group of Carolina students have a personal connection to the actor and musician. 
Since 1973, Griffith's philanthropy has provided critical tuition support for nearly 200 students majoring in music or dramatic art who possessed plenty of promise, but needed financial help to complete their Carolina education. He created the Andy Griffith Scholarship in 1972, adding his wife Cindi's name in the 1980s, to the fund in the College of Arts and Sciences.
The endowment, which has grown substantially thanks to the Griffiths' annual gifts and the fund's investment earnings, has produced annual awards ranging from $250 to $3,000 based on a student's need. In the past academic year, 25 students received Griffith Scholarship support. 
"The Andy and Cindi Griffith Scholarship is one of the most meaningful awards the department of dramatic art is honored to give," said McKay Coble, chair. 
"The breadth of talent and standard of excellence exhibited by Mr. Griffith himself is an inspiration to our students. We award this scholarship to outstanding majors who are not only bound together by the award but by their own commitment to excellence and service."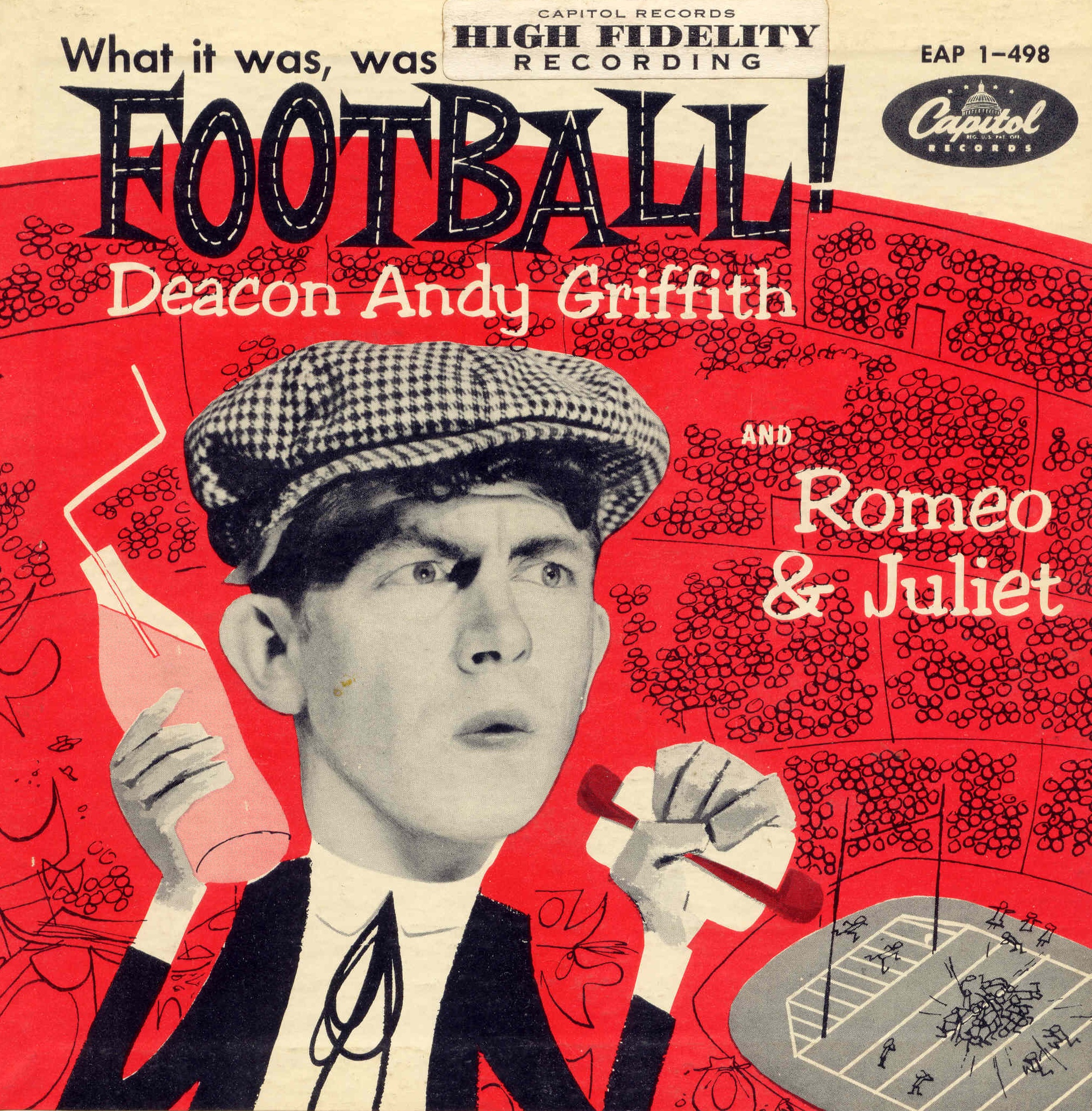 In the department of music, where Griffith earned his degree, many of the very best students have been scholarship recipients, said Mark Katz, chair.
"Like Mr. Griffith, these students have used their training in music and the liberal arts not only for their personal betterment but for the betterment of those around them. Andy Griffith will be remembered at Carolina not just for his talent and humanity, but for his devotion to the education of future generations," Katz said.
Griffith Scholarship recipients remember the beloved actor, who died July 3 at age 86, and the impact the scholarship has had on their lives:
Harry Shifman '74
In summer 1974, Harry Shifman, a new Carolina graduate and aspiring actor, caught a ride to New York City and slept in Washington Square Park that night.
"The next day I found an apartment and an actor's job — as a waiter," said Shifman, who within six months founded the PoorMan's Theatre in a loft in Chelsea.
He has been directing, playwriting and teaching theater ever since.
"For the past 20 years, I have been blessed to direct and teach the little geniuses at LaGuardia Performing Arts in the city, the 'Fame' school, helping to make possible for others that which Andy Griffith helped to make possible for me," said Shifman, whose own students include Adrian Grenier of HBO's "Entourage."
"Were it not for the generosity of Andy Griffith, and my selection by the faculty, I doubt that I would have been able to continue at college that year. That scholarship provided the boost I needed, both in confidence and financially to complete my education," Shifman added. 
Susanna Rinehart '86
"The passing of Andy Griffith led me to think of how deeply honored I was to receive the Griffith Scholarship as a dramatic art major. I knew then, as a young aspiring actress, what a profound honor and encouragement the award represented," said Rinehart.
"I am now associate professor of theater and cinema at Virginia Tech, continuing to perform, direct and train the next generations of young American actors. I hope Mr. Griffith would be proud. I know I am deeply proud to have my name even remotely associated with an extraordinary man."
Bryan Jao '01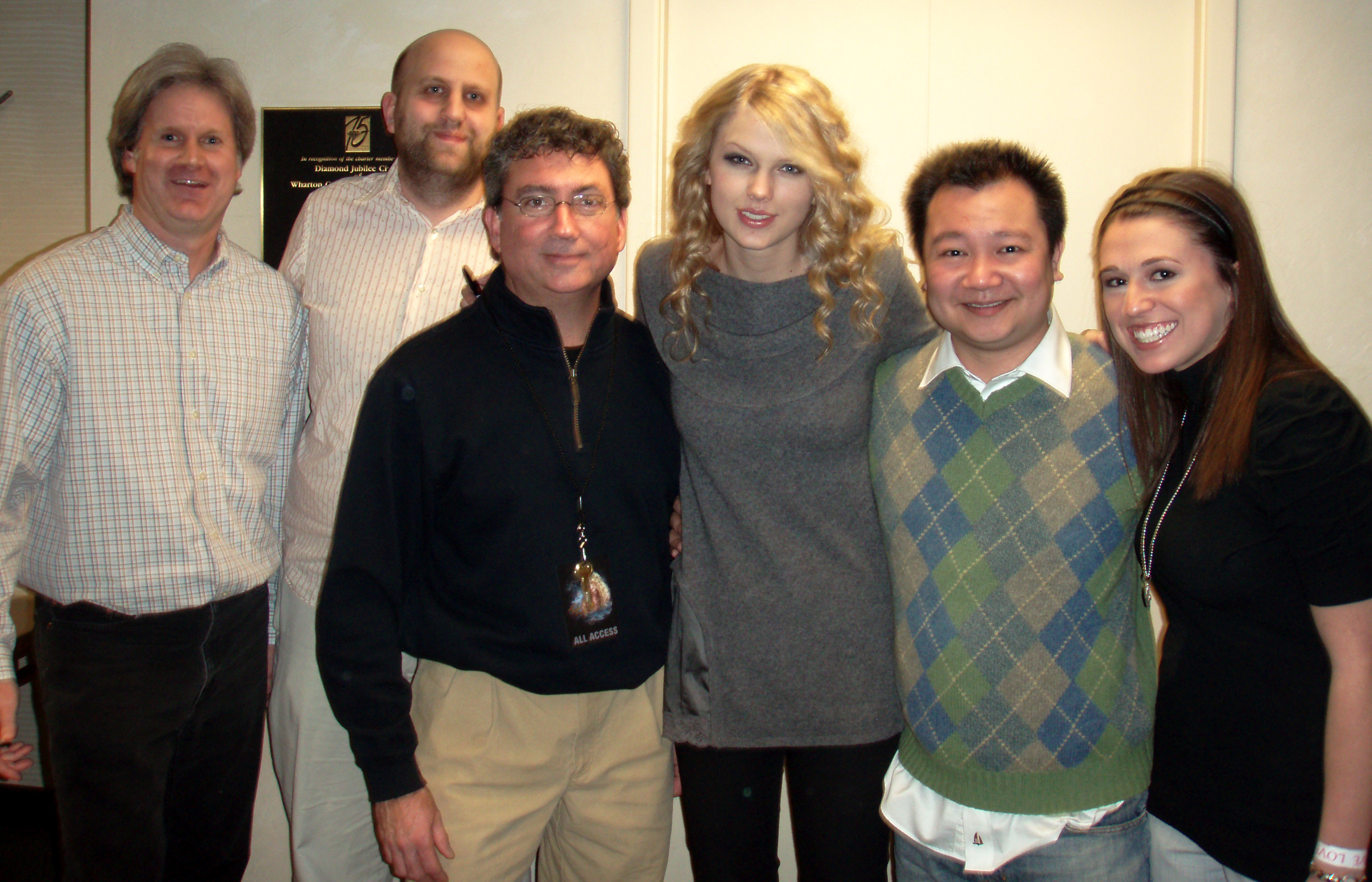 "UNC, along with the privilege of receiving the Andy and Cindi Griffith Scholarship, provided me with an experience that has allowed me to pursue a career in the performing arts," Jao said. "I like to believe that I shared Andy Griffith's passion in bringing joy and laughter to audiences, while cultivating an appreciation for performing arts and its ability to provide insight into the human soul."
"Every time I watch 'The Andy Griffith Show,' I think of his connection to Carolina and to the state. His generosity and willingness to create the Andy and Cindi Griffith Scholarship helped me and many others earn an invaluable education at the first, and best, state university in the country," added Jao, programming and engagement manager at the Clifton and Delores Wharton Center for Performing Arts at Michigan State University.

[ By Del Helton, fall 2012 Carolina Arts & Sciences magazine ]