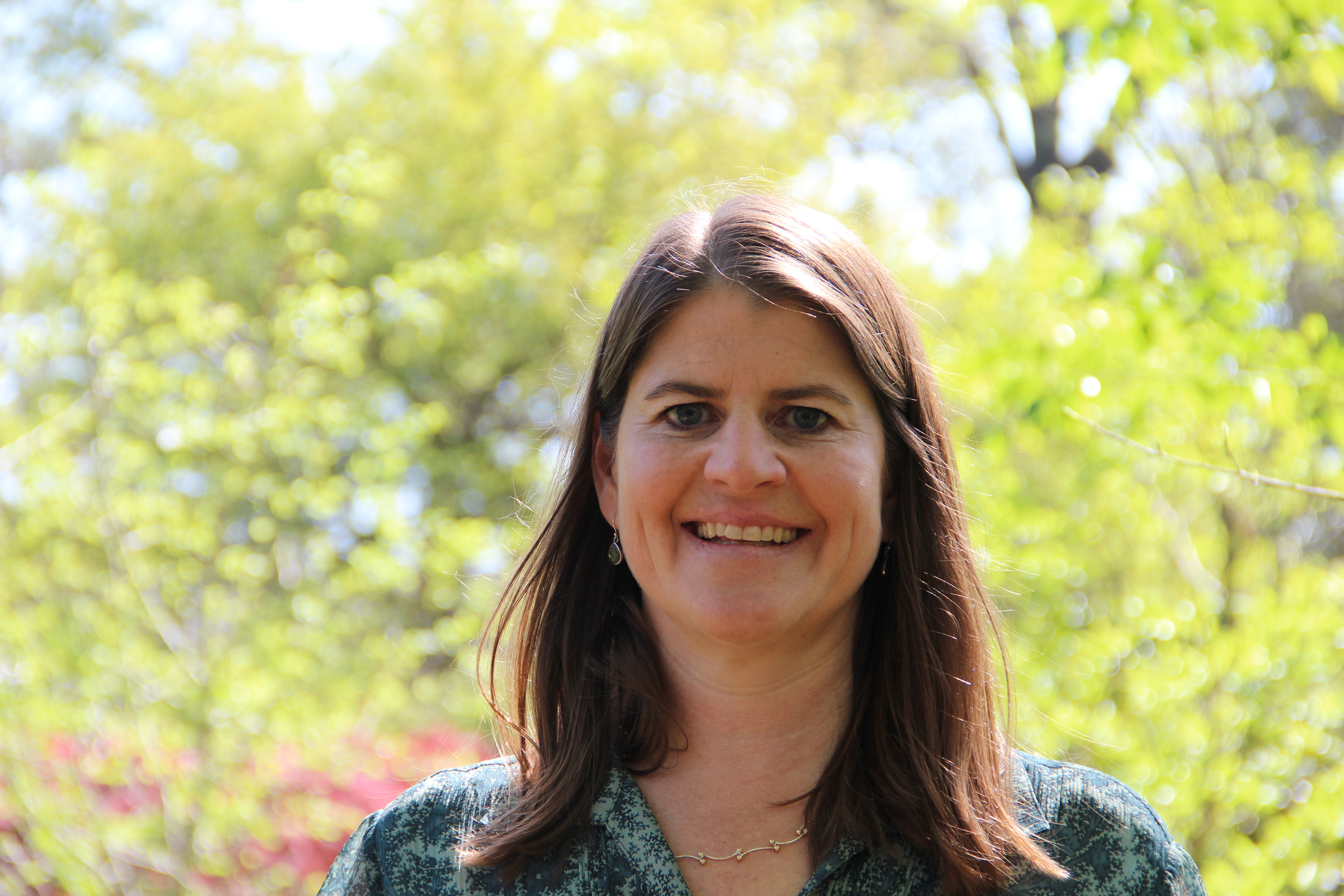 Valerie Lambert has heard many of the stereotypes about American Indians before. They are primitive and savage. They are stoic warriors. They all have long black hair.
But instead of shying away from the misperceptions, Lambert, an enrolled member of the Choctaw Nation and an award-winning UNC anthropologist with a Harvard Ph.D., encourages her students to openly discuss and debate these caricatures.
"Indians as well as non-Indians create and perpetuate stereotypes of Indians," she explained to students in her summer Maymester class of 10 students, who had just watched a short film called "Challenging Hollywood's Indian."
In her book, Choctaw Nation: A Story of American Indian Resurgence (University of Nebraska Press), Lambert challenges a number of stereotypes and prejudices about Indians, blacks and whites. The book won the 2006 North American Indian Prose Award.
When it comes to Hollywood typecasting, one student commented, "The cowboys always win."
Through Lambert's class "American Indian Societies," students learned there are 566 diverse Indian tribes in the United States. They addressed such questions as "Why do American Indians have casinos and reservations? How do Indians feel about American history? What kinds of futures do young American Indians imagine for themselves?
On the last day of class, students celebrated with Krispy Kreme doughnuts (Eastern Band of Cherokees' tribal member Mike Harding is credited with creating the Krispy Kreme brand) — and they addressed some of the class themes in their final presentations. They shared their perspectives on everything from Native American literature and the Mayan ruins of Chichén Itzá to the role of Navajo code-talkers in World War II, Johnny Depp's upcoming film portrayal of Tonto and the re-imagining of the outdoor Cherokee drama, "Unto These Hills."
Introducing students to not only American Indians' important role in history, but also their everyday lives, successes and challenges in contemporary society, was one of the goals of the course.
Jo Saberniak, a senior astrophysics and dramatic art major from Norway, really appreciated the vigorous and honest class discussions.
"My favorite takeaway was the sense of the small community we built as a class, also based on the main ideas of the course: the common base of humanity — how we, underneath the surface are the same and need to work to accept all cultures and traditions …" he said. "It was possible not only to stay critical and curious, but to pursue and receive feedback on questions and opinions."
Students would find themselves still grappling with the idea of what it means to be an American Indian outside of class, added Carol Longoria, a senior English major from Cary, who is a mom of four children ranging in age from 25 to 12.
"The class time would be over, but we would still be discussing things — that was a true testament to Professor Lambert," she says. "I think all of us left the class still thinking about American Indians in society. I find myself wrestling with those ideas today."
Sharing real-world examples in her teaching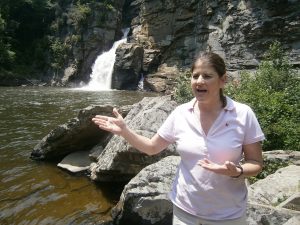 It's the second time Lambert has taught the course during Maymester, an intensive three-week summer study session. It was adapted from a semester-long course she has taught since coming to Carolina in 2001.
Lambert grew up in Oklahoma City, near her tribal home, and earned a master's and doctoral degrees in anthropology from Harvard University. She had two stints at the Bureau of Indian Affairs (BIA) in Washington, D.C. As part of her work at the BIA, Lambert evaluated petitions for federal tribal recognition.
"I tell students so many stories about my work at the BIA," she said over the whir of the espresso machine at Jack Sprat Café on Franklin Street. "I think they really appreciate that I've been in the trenches, where they're making federal Indian policy and the kinds of things that happen behind those closed doors."
"And I encourage them to bring their real-world experience into the classroom," added Lambert, who won the 2003 Edward Kidder Graham Award for outstanding undergraduate teaching. "That's one of my goals, to get them to make personal connections with the material, with the objectives of the course, and with the skills they will take beyond that course into the real world."
Bringing research into the classroom
Lambert traveled to South Africa in fall 2011 (she was also there in 2004) for a study comparing the experiences of different South African indigenous groups with those of American Indians. This work led to a new course she taught in spring 2012, "Indigenous Ethnography," where students read works by indigenous authors from all over the world, including Africa, Australia, New Zealand and Mexico.
"The students help me think through the material and issues," said Lambert, who is president of the Association of Indigenous Anthropologists. "They want to be a part of research."
She is married to Michael Lambert, UNC associate professor of African and Afro-American studies and director of the African Studies Center. He is an enrolled member of the Eastern Band of Cherokee Indians. The two are based in different academic departments, but together they are working on their first joint book project —personal and reflective essays about contemporary American Indian issues. They have traveled to more than 30 different U.S. American Indian reservations for their research.
Developing a new course on water
In March, UNC unveiled a new, two-year academic theme centered around water, with innovative research, courses, events, conferences and programs focused on water to be celebrated across campus.
As part of that initiative, Lambert received a Center for Global Initiatives grant to develop a new anthropology course on water conflicts and politics in different regions of the world. In her book Choctaw Nation, one of the key political events that Lambert examined was a 40-year conflict between competing sovereign entities over water rights, ownership of water, water leasing and water pollution/contamination on and near the Choctaw tribal homeland.
Through the new course "Water and Inequality," she will examine water conflicts in Africa, Latin America, Asia and other places and show students the role of water in shaping human experience. She will help them gain insights into the rules, institutions and practices that govern water use, shape water politics, produce an unequal distribution of water, and create or reinforce new and existing social inequalities.
Helping the next generation of scholars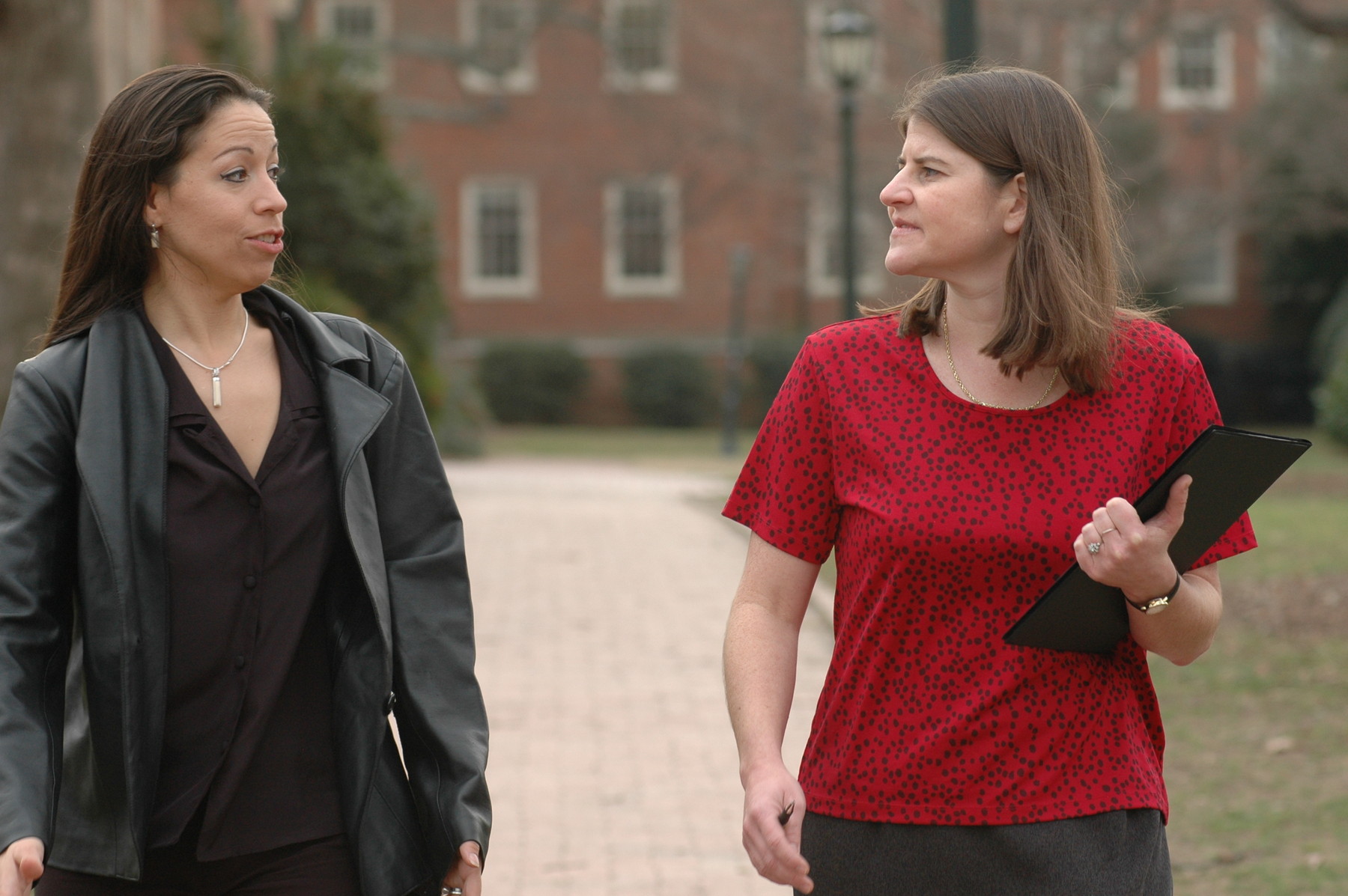 Lambert is also passionate about helping promising young American Indian scholars with their careers.
In 2010, she created an international mentoring program for early-career indigenous anthropologists and indigenous students of anthropology.
She is the diversity liaison from UNC's department of anthropology, joining representatives in each academic department in the College who will work with the new director of diversity initiatives on recruitment, retention and advancement of faculty from diverse backgrounds. She is a mentor to Jean Dennison, a UNC assistant professor of anthropology who is an enrolled member of the Osage Nation. Dennison has a new book that will be published in September, Colonial Entanglement: Constituting a Twenty-First Century Osage Nation (UNC Press).
"She read the entire book manuscript and gave me extensive feedback," Dennison said of Lambert. "We had long conversations about what else I could do to make it more successful. What's so impressive is not just Valerie's willingness to give advice, but how helpful it is."
"Our work really resonates with each other," Dennison added. "But the biggest legacy is she has taught me how to be a mentor, and how to continue passing that legacy on to other American Indian scholars in particular."
[ Story by Kim Weaver Spurr '88 ]